Last Updated December 8th , 2021
Introduction
Dr Kermani Corporation (hereinafter 'we," "us," "our," or "Alton Implant & Dentistry") provides professional services through the Website and by using this webpage, including all pages within this website (collectively referred to herein below as this "Website"), you (hereinafter "you" or "your") are agreeing to all terms of use ("Terms of Use"). Furthermore, you agree to be bound by our Privacy Policy. These Terms of Use apply in full force and effect your use of this Website and by using this Website, you expressly accept all terms and conditions contained herein in full. You must not use this Website, if you have any objection to any of these Terms and Conditions.
This Website is not for use by any minors (defined as those who are not at least 18 years of age), and you must not use this Website if you are a minor. By using this Website, you represent and warrant that you are of legal age to form a binding contract with the Alton Implant & Dentistry and meet all the foregoing eligibility requirements. If you do not meet all these requirements, you must not access or use the Website.
TERMS:
1. Modifications to the Terms of Use
Alton Implant & Dentistry may revise and update these Terms of Use from time to time at our sole discretion and without notice. All changes are effective immediately when we post them. Your continued use of the Website following the posting of any revised Terms of Use means that you accept and agree to the changes. You are expected to check this page regularly, so you are aware of any changes, as they are binding on you.
2. Access
By accessing this Website, you are agreeing to be bound by our Terms of Use, all applicable laws and regulations, and agree that you are responsible for compliance with any applicable local laws. If you do not agree with any of these Terms of Use, you are prohibited from using or accessing this Website. You are additionally responsible for making all arrangements necessary for you to have access to the Website and ensuring that all persons who access the Website through your internet connection are aware of these Terms of Use and comply with them. From time to time, we may restrict access to some parts of the Website, or the entire Website.
3. Revisions and Errata
The materials appearing on Website could include technical, typographical, or photographic errors. Alton Implant & Dentistry does not warrant that any of the materials on the Website are accurate, complete, or current. Alton Implant & Dentistry may make changes to the materials contained on the Website at any time without notice. Alton Implant & Dentistry does not, however, make any commitment to update the materials.
4. No Physician-Patient Relationship
The material and content contained in this Website do not constitute medical advice, diagnosis, or treatment, and should not be relied upon or used as a substitute for professional medical advice. All specific medical questions should be presented to your own health care provider. The use or submission of information to this website does not create a physician-patient relationship between you and the Website and does not create an obligation to follow up or contact users of this site.
5. Messaging Consent
By filling out any form(s) on our website you are subscribing for E-mails and text messages for appointment reminders, educations information, specials, and marketing material. Your information will be used to send offers and relating materials.
To unsubscribe from any text messages or emails, text "STOP" in response to the text or click on "unsubscribe" at the bottom of the e-mail, or write a letter and send to our offices to be removed from list.
You are not required to grant consent to receive the text or email communications as a condition of using the Website.
Message and data rates may apply.
6. Intellectual Property Rights and Use Limits
The Website and its entire contents, features, and functionality (including but not limited to all information, software, text, displays, images, video, and audio, and the design, selection, and arrangement thereof) are owned by Alton Implant & Dentistry, its licensors, or other providers of such material and are protected by United States and international copyright, trademark, patent, trade secret, and other intellectual property or proprietary rights laws. You must not reproduce, distribute, modify, create derivative works of, publicly display, publicly perform, republish, download, store, or transmit any of the material on our Website.
This is the grant of a license, not a transfer of title, and under this license you may not:
Modify or copy the materials;
Use the materials for any commercial purpose, or for any public display (commercial or non-commercial);
Attempt to decompile or reverse engineer any software contained on the Website;
Remove any copyright or other proprietary notations from the materials;
Transfer the materials to another person or "mirror" the materials on any other server;
Use any illustrations, photographs, video or audio sequences, or any graphics separately from the accompanying text; or
Delete or alter any copyright, trademark, or other proprietary rights notices from copies of materials from this site.
If you print, copy, modify, download, or otherwise use or provide any other person with access to any part of the Website in breach of the Terms of Use, your right to use the Website will stop immediately and you must destroy any copies of the materials you have made. No right, title, or interest in or to the Website or any content on the Website is transferred to you, and all rights not expressly granted are reserved by the Alton Implant & Dentistry . Any use of the Website not expressly permitted by these Terms is a breach of these Terms of Use and may violate copyright, trademark, and other laws.
7. Trademarks
Alton Implant & Dentistry, its logo, and nameplates are protected trademarks.
8. Disclaimer
None of the marketing terms, offers, languages, words, trademarks, images, or videos on the Website or on our marketing materials are meant to be suitable for everyone. Every procedure is different. We make no representations or guarantee with regard to your specific results or outcomes. Results may vary patient by patient.
The duration and terms of all promotions and offers on our Website are subjected to change or be removed at any time. Promotions and offers are not cumulative and may not to be combined.
Your use of the website and its content are at your own risk. The Website and the content provided are on an "as is" and "as available" basis, without any warranties of any kind, either express or implied. Alton Implant & Dentistry makes no warranties, expressed or implied, and hereby disclaims and negates all other warranties, including without limitation, implied warranties or conditions of merchantability, fitness for a particular purpose, or non-infringement of intellectual property or other violation of rights. Further, Alton Implant & Dentistry does not warrant or make any representations concerning the accuracy, likely results, or reliability of the use of the materials on the Website or otherwise relating to such materials or on any sites linked to this Website.
9. Limitations Of Liability
To the fullest extent provided by law, and in no event shall Dr Kermani Corporation, its affiliates, officers, agents, employees, management or its suppliers be liable for damages of any kind, under any legal theory, arising out of or in connection with your use, or inability to use, the Website, any websites linked to it, any content on the Website or such other websites, including any direct, indirect, special, incidental, consequential, or punitive damages, including but not limited to, personal injury, pain and suffering, emotional distress, loss of revenue, loss of profits, loss of business or anticipated savings, loss of use, loss of goodwill, loss of data, and whether caused by tort (including negligence), breach of contract, or otherwise, even if foreseeable. Because some jurisdictions do not allow limitations on implied warranties, or limitations of liability for consequential or incidental damages, these limitations may not apply to you.
10. Jurisdiction and Governing Law
Any claim relating to the Website and these Terms of Use shall be subject to the exclusive jurisdiction of the US District Court for the Northern District of California or the courts of the State of California sitting in Orange County and governed by the laws of the State of California without regard to its conflict of law provisions.
11. Time To File Claims
Any cause of action or claim you may have arising out of or relating to these Terms or the Website must be commenced within one (1) year after the cause of action accrues; otherwise, such cause of action or claim is permanently barred.
12. Waiver and Severability
No waiver by the Alton Implant & Dentistry of any term or condition set out in these Terms of Use shall be deemed a further or continuing waiver of such term or condition or a waiver of any other term or condition, and any failure of Alton Implant & Dentistry to assert a right or provision under these Terms of Use shall not constitute a waiver of such right or provision. If any provision of these Terms of Use is held by a court or other tribunal of competent jurisdiction to be invalid, illegal, or unenforceable for any reason, such provision shall be eliminated or limited to the minimum extent such that the remaining provisions of the Terms of Use will continue in full force and effect.
13. Indemnification
You agree to fully defend, indemnify, and hold harmless Dr Kermani Corporation, its affiliates, employees, managers, agents, officers from and against any claims, liabilities, damages, judgments, awards, losses, costs, expenses, or fees (including reasonable attorneys' fees) arising out of or relating to your violation of these Terms or your use of the Website, including, but not limited to any use of the Website's content other than as expressly authorized in these Terms of Use, or your use of any information obtained from the Website.
14. Privacy Policy
Your Privacy is very important to us. All information we collect on this Website is subject to our Privacy Policy.
Copyright 2021, all rights reserved .
Schedule A FREE Consultation!*
* Free Consultation does not include X-rays
SEE WHAT OTHERS ARE SAYING…
I have been go for basic and regular deep cleanings and check for about 2years now. I am extremely happy with Alton implant center. The Dr never forced unnecessary treatment, and everyone communicates well with you through your process.
Amazing dentists with years of experienced in dental implants and general dentistry. Very nice, comforting, and caring. Definitely a place I recommend to all my friends and family. Thanks for all the great dental work!
If you want exceptional service by a dentist and staff that actually care about you, then this is definitely the place to go! All of the staff are very kind and friendly and will go above and beyond to make sure that you are comfortable.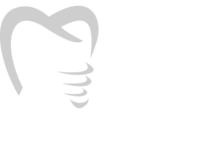 Our premier dental facility is equipped with all modern technology necessary to deliver the best quality dentistry results for all patients.
Located in Alton Square Mall