FOR ALTON IMPLANT CENTER & DENTISTRY
THIS NOTICE DESCRIBES HOW INFORMATION ABOUT YOU MAY BE USED AND DISCLOSED AND HOW YOU CAN GET ACCESS TO THIS INFORMATION.PLEASE REVIEW IT CAREFULLY. THE PRIVACY OF YOUR INFORMATION IS IMPORTANT TO US.
This notice takes effect December 8th, 2021, and will remain in effect until we replace it. We reserve the right to change our privacy practices and the terms of this notice at any time, provided that such changes are permitted by applicable law.
Children Under The Age Of 18
We do not knowingly collect personal information from children under 18. If you are under 18, do not use or provide any information on this. If we learn we have collected or received personal information from a child under 18 without verification of parental consent, we will delete that information. If you believe we might have any information from or about a child under 18, please contact us via the information below.
Information We Collect About You And How We Collect It
We collect several types of information from and about users of our Website, including information by which you may be personally identified, such as name, e-mail, and telephone number. We collect this information directly from you when you provide it to us.
Uses and Disclosures Of Protected Information
We may disclose your protected information to any of our employees, officers, agents, suppliers or subcontractors insofar as reasonably necessary for the purposes set out in this privacy policy. We will use and disclose your protected information about you for:
For Our Health Care Operations. We may use or disclose your protected information, as necessary, to contact you by telephone or mail to remind you of your appointment.
For Our Marketing. We may use your protected information to contact you with information about treatment alternatives that may be of interest to you. We may disclose your protected information to a business associate to assist us in these activities. We may use your email address and phone number to send you special information about the office along with promotions and appointment reminders. You may opt out of receiving further such information by telling us using the contact information listed at the end of this notice.
When Required by Law. We may use or disclose your protected information when we are required to do so by law such as in response to a court or administrative order, subpoena, discovery request or other lawful process, under certain circumstances.
Uses and Disclosures Based On Your Written Authorization
Other uses and disclosures of your protected information will be made only with your authorization, unless otherwise permitted or required by law as described.
Links
This web site may contain links to other sites. Please be aware that we are not responsible for the content or privacy practices of such other sites. We encourage our users to be aware when they leave our site and to read the privacy statements of any other site that collects personally identifiable information.
Questions and Complaints:
If you want more information about our privacy practices or have questions or concerns, please contact us using the information below.
Alton Implant & Dentistry
5405 Alton Pkwy suite f, Irvine, CA 92604
949-262-0300
Schedule A FREE Consultation!*
* Free Consultation does not include X-rays
SEE WHAT OTHERS ARE SAYING...
I have been go for basic and regular deep cleanings and check for about 2years now. I am extremely happy with Alton implant center. The Dr never forced unnecessary treatment, and everyone communicates well with you through your process.
Amazing dentists with years of experienced in dental implants and general dentistry. Very nice, comforting, and caring. Definitely a place I recommend to all my friends and family. Thanks for all the great dental work!
If you want exceptional service by a dentist and staff that actually care about you, then this is definitely the place to go! All of the staff are very kind and friendly and will go above and beyond to make sure that you are comfortable.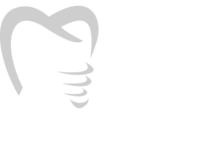 Our premier dental facility is equipped with all modern technology necessary to deliver the best quality dentistry results for all patients.
Located in Alton Square Mall