All financing companies are third party vendors. Alton Implant & Dentistry has no control over any approval. All approvals are based on credit check and credit history. Financing offers may vary and differ based on each individual. Financing offers can be changed and altered. Financing is based on approval.
0$ down financing, 0% interest, monthly payment estimates, and monthly payments are just a general figure and are not accurate and are subjected to approval by the financing companies and may change and differ based on credit, term, and credit history.
All applicants must provide two forms of Valid identification. An in-person verification is required.
Schedule A FREE Consultation!*
* Free Consultation does not include X-rays
SEE WHAT OTHERS ARE SAYING...
I have been go for basic and regular deep cleanings and check for about 2years now. I am extremely happy with Alton implant center. The Dr never forced unnecessary treatment, and everyone communicates well with you through your process.
Amazing dentists with years of experienced in dental implants and general dentistry. Very nice, comforting, and caring. Definitely a place I recommend to all my friends and family. Thanks for all the great dental work!
If you want exceptional service by a dentist and staff that actually care about you, then this is definitely the place to go! All of the staff are very kind and friendly and will go above and beyond to make sure that you are comfortable.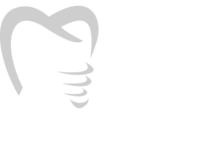 Our premier dental facility is equipped with all modern technology necessary to deliver the best quality dentistry results for all patients.
Located in Alton Square Mall