AT ALTON IMPLANT CENTER & DENTISTRY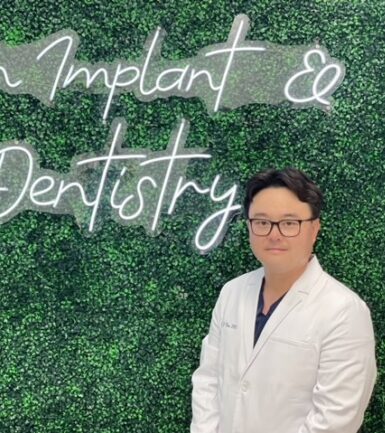 GENERAL, COSMETIC & IMPLANT DENTISTRY
Dr. David Yeongbok Kim DDS
Welcome to the office of Dr. David Yeongbok Kim!
We are thrilled to provide state-of-the-art dentistry to families in Irvine, Orange County. Our team is committed to serving generations of families for years to come. Visit us with your loved ones to experience our positive atmosphere, highly personalized service, and satisfying treatment.
Dr. David Yeongbok Kim has an undergraduate degree from University of California, Los Angeles (Bachelors of Science, Biology) with "Summa Cum Laude". He obtained a Doctorate of Dental Surgery from Loma Linda University. Dr. Kim is an active member of American Dental Association, California Dental Association, and the Invisalign Preferred Provider.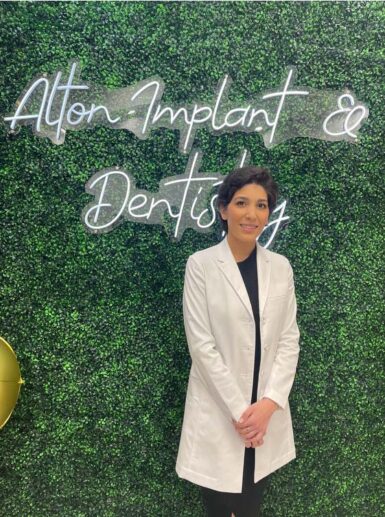 General & Cosmetic Dentistry
Dr. Ghazal Kermani, DDS
Dr. Ghazal Kermani, known as "Dr. K", is a U.S. born citizen who has an extensive education in the U.S. and overseas from highly respected universities. She completed her Doctorate in Dental Surgery from Ibn Sina Medical College in Saudi Arabia. She then moved to the U.S. and successfully graduated from the University of Southern California (USC) in Los Angeles, California with a degree in Dental surgery. With international exposure in dental practices in the Middle East, at highly the prestigious King Fahd Hospital, she brings a wealth of experience and knowledge.
Upon graduation from USC, she moved to Chicago, Illinois and where she started her practice. Her fluency in several languages such as Arabic, Farsi and English have made her a multi-language dentist who could easily communicate and cater a vast group of patients. In addition to General Dentistry, completion of several training programs in cosmetic dentistry has greatly diversified her field of practice. Furthermore, her membership in dental associations constantly add and promote her knowledge, relationships and networking with the best experts in her field.
Education and qualifications: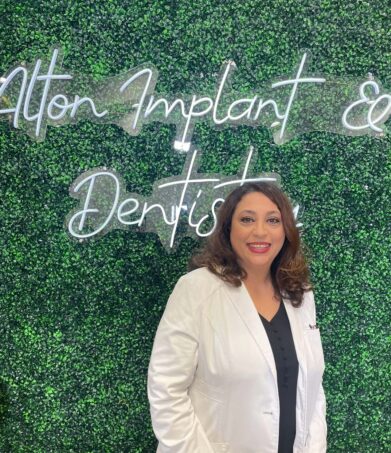 General Dentistry
Dr. Linda Moshrefi, DDS
Dr. Linda Moushrefi is an experienced dentist with more than 23 years of practice in general/family dentistry. She graduated with an honor degree from Tehran university in 1992 and with a second dental degree from USC.
Following her belief in giving back to the community and honoring her social responsibility, Dr. Linda has served a vast majority of people in rural areas and underserved communities.
Upon migrating to the U.S., she became a volunteer to provide basic services to low-income families in Southern California till she entered the dentistry program at the University of Southern California and graduated with a second degree in Dental surgery.
She is a member of American Dental association, California Dental Association, American general Dentistry and Orange County Dental association and brings with her a wealth of experience to our practice.
Our prestigious memberships include: American Dental Association, California Dental Association, Orange County Dental association, American Academy of Facial Esthetics, Associate Member, and USC Alumni.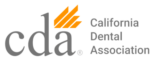 Schedule A FREE Consultation!*
* Free Consultation does not include X-rays
SEE WHAT OTHERS ARE SAYING…
I have been go for basic and regular deep cleanings and check for about 2years now. I am extremely happy with Alton implant center. The Dr never forced unnecessary treatment, and everyone communicates well with you through your process.
Amazing dentists with years of experienced in dental implants and general dentistry. Very nice, comforting, and caring. Definitely a place I recommend to all my friends and family. Thanks for all the great dental work!
If you want exceptional service by a dentist and staff that actually care about you, then this is definitely the place to go! All of the staff are very kind and friendly and will go above and beyond to make sure that you are comfortable.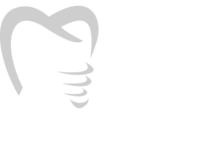 Our premier dental facility is equipped with all modern technology necessary to deliver the best quality dentistry results for all patients.
Located in Alton Square Mall